Mako-chan Kaihatsu Nikki 02 (English Sub) | Download
まこちゃん開発日記 #2
Romaji:
Mako-chan Kaihatsu Nikki 02
Japanese:
まこちゃん開発日記 #2
Release:
02.07.2021
Censored:
Yes
Subbed:
English
Rating:

9.8

24

Tags:
I'll let you have sex with me if you get an above average score in all your subjects on the next test.
Makoto Himemiya makes a promise to Kaoru, who has just become his girlfriend.
However, Kaoru who has not been studying regularly tries hard to fulfill his promise, but falls asleep in front of Makoto while studying together in her room.
At that moment, Makoto starts to masturbate a little, which she has been holding back for Kaoru's sake.
Then her brother-in-law comes into the room...!
Hentai Movie Downloads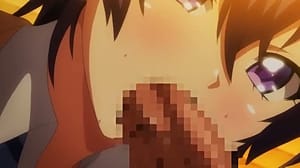 118.48 MB
Related Downloads