Jitaku Keibiin 2 07 (English Sub) | Download
自宅警備員2 第七話 従兄妹・叔母・メイド~自宅警備員は眠らない~
Romaji:
Jitaku Keibiin 2 07
Japanese:
自宅警備員2 第七話 従兄妹・叔母・メイド~自宅警備員は眠らない~
Release:
28.05.2021
Censored:
Yes
Subbed:
English
Rating:

9.7

34

Tags:
The man's name is Hikimori Haibara.
He has been guarding the mansion where he was born for many years as a home guard.
But now, a dark cloud is hanging over his life.
His aunt Shiho Haihara, her daughter and cousin Reina, and the house maid who protects them.
Shieri is a maid at the mansion who protects them. Before Reina inherits the estate, Hikimori plots to bring them down.
In order to protect his own life, Hikimori begins to explore the weak points of Reina, Shiho, and Shieri by using a number of spy cameras.
He teaches the taste of meat to the stubborn bride waiting for her fiancé's return, pours a powerful torrent of male energy into the still-young widow, and pours irresistible pleasure into the coolly masked maid.
As Hikimori devours these women, he is troubled by memories that he should never have known existed in his mind.
The true nature of the anxiety that nests in the heart of a home security guard is .......
This is the first time I've ever been to a place like this.
A mother, daughter, and maid are not qualified to have a private life.
Hentai Movie Downloads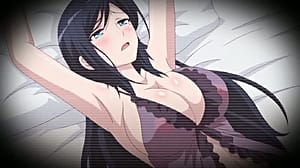 117.52 MB
More Related
Related Downloads