Bitch na Inane-sama 01 (English Sub) | Download
ビッチな淫姉さまぁ #1
Romaji:
Bitch na Inane-sama 01
Japanese:
ビッチな淫姉さまぁ #1
Release:
23.04.2021
Censored:
Yes
Subbed:
English
Rating:

9.0

72

Tags:
The older sister an elite career woman, is actually a serious bracon.
When she goes to her brother's room and starts cleaning she finds an anal porn movie.
After watching the DVD she becomes interested in anal sex and begins to masturbate.
When her brother Takashi comes home he sees a strange scene, but his crotch swells at the sight of his sister's ass and he forgets himself and plunges into her anus with vigor.
The older sister becomes Takashi's urinal to monopolize the pleasure.
Hentai Movie Downloads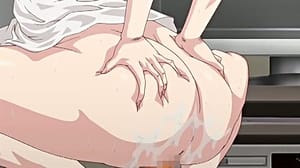 155.23 MB
Related Downloads