Kohakuiro no Hunter The Animation 01 (English Sub) | Download
琥珀色のハンター THE ANIMATION
Romaji:
Kohakuiro no Hunter The Animation 01
Japanese:
琥珀色のハンター THE ANIMATION
Release:
31.07.2020
Censored:
Yes
Subbed:
English
Rating:

9.2

30

Tags:
Far behind, the secret of the planet in space, the back of the dense forest.
Those who had a dream of making a fortune in "Novastone Ore", which has enormous energy, rushed to the veins of the mine.
But it was the disasters that far exceeded human wisdom-the disaster itself that waited for people in the pioneer land called the frontier, the evil frontier.
Hentai Movie Downloads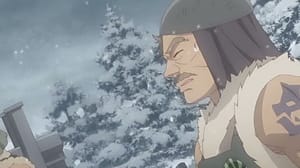 181.17 MB
Related Downloads