Kyonyuu Princess Saimin 01 (English Sub) | Download
巨乳プリンセス催眠 #1
Romaji:
Kyonyuu Princess Saimin 01
Japanese:
巨乳プリンセス催眠 #1
Release:
03.04.2020
Censored:
Yes
Subbed:
English
Rating:

9.0

35

Tags:
Between the thrones, the second princess Safina and the second queen Tamanna, leaked annoying sighs and licked the mysterious man's penis.
Farasha, the first princess and princess knight, screams at him and points his sword at the man.
However even Farasha showed this man a seat on the throne with her ass widened in response to the command, "Ahead, don't speak rudely to the king..."
Yes, what the mysterious man Phalan got was the hypnotic ability to control the body and spirit of others.
With its powerful abilities, the Krish kingdom is falling...
Hentai Movie Downloads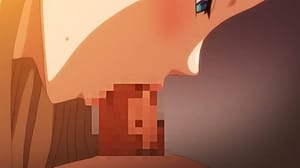 188.96 MB
Related Downloads