Sansha Mendan Rensa Suru Chijoku Choukyou no Gakuen 01 (English Sub) | Download
三射面談~連鎖する恥辱・調教の学園~ 貶め傅く女教師・優奈~触れ弾く恥辱懐古
Romaji:
Sansha Mendan Rensa Suru Chijoku Choukyou no Gakuen 01
Japanese:
三射面談~連鎖する恥辱・調教の学園~ 貶め傅く女教師・優奈~触れ弾く恥辱懐古
Release:
29.03.2019
Censored:
Yes
Subbed:
English
Rating:

2.9

49

Tags:
Ryou that chuckles it was destiny to change school to Jyousei Academy. Hagiura Aina who has been working hard, is a gymnastic adviser who has good faith from the students and is a female teacher of Japanese history.

Before, Ryou forcibly squeezes his penis to the charming body, it was a older sister of Aina female teacher Hagiura Yuuna in a former school, the whole incident was kept behind closed doors instead Ryou was forcibly expelled under the guise of a school transfer.

Taking advantage of reunion with older sister Yuuna, Ryou which enjoys service with younger sister as a material. To show off a appearance of older sister Yuuna who holds it in high respect, Aina is tightly bind and then calls Yuuna, Yuuna that is blindfolded began to serve a meat stick obedience before Aina...
Hentai Movie Downloads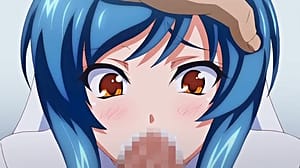 113.95 MB
Related Downloads