Mashou no Nie 3 - 02 (English Sub) | Download
魔将の贄3 後編 ~白濁の海に沈む印褥の隷姫~<初回版>
Romaji:
Mashou no Nie 3 - 02
Japanese:
魔将の贄3 後編 ~白濁の海に沈む印褥の隷姫~<初回版>
Release:
09.12.2016
Censored:
Yes
Subbed:
English
Rating:

10.0

2

Tags:
It was captured, Iris, Mireiyu and Olivia of the woman pirate it keeps being violated as one please by the thiefs and the spirit collapses. One side, master of black snake company, Ruiri, the subordinate attendant escapes by an attack of Klaus and is defeated. It kicks the door in to the origin of Ruiri in prostitute mansion and Klaus and pirates have entered. Follower Adam who came to help, it is made to take the strong medicine that the black snake company treats, however only the thing that violates like a beast, it became a monster. The target is Ruiri who was the master. Klaus, it reigns as a king, it informs the people of the thing reincarnated to the pirate king country of the law of the jungle. The captured person, to the thing that keeps being violated as a sacrifice because of the further development of the kingdom...
Hentai Movie Downloads
371.49 MB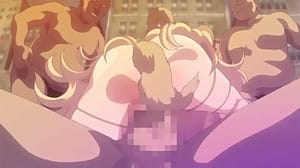 74.19 MB
Related Downloads