Shoujo-tachi no Sadism The Animation 02 (English Sub) | Download
少女達の茶道ism THE ANIMATION 二席
Romaji:
Shoujo-tachi no Sadism The Animation 02
Japanese:
少女達の茶道ism THE ANIMATION 二席
Release:
02.12.2016
Censored:
Yes
Subbed:
English
Rating:

5.5

2

Tags:
It is graceful and is modest, the bottom is deep and the heart is invited, essence of weak "Tea ceremony". This is a story from among the cell connected with the corner of the school with young ladies who start. Person's road is learnt with tea...

[I came to make children, and to have sex]

The Takamine of the black tights pretty girl harem!! To the gloried young ladies one's best courting appeals, the mind which is puzzled is enlightened too!?
Hentai Movie Downloads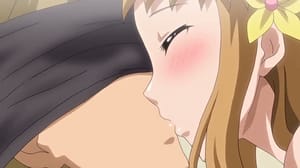 135.81 MB
Related Downloads