Shiiku x Kanojo Tenshi no Kousoku-hen 03 (English Sub) | Download
飼育×彼女 天使の変貌編
Romaji:
Shiiku x Kanojo Tenshi no Kousoku-hen 03
Japanese:
飼育×彼女 天使の変貌編
Release:
25.11.2016
Censored:
Yes
Subbed:
English
Rating:

10.0

1

Tags:
Angel's name is Oominato Natsuko. From a young face though it is unbelievable, 20 years olds are actually exceeded.

Wakasa Souji the existence that was born to keep on protecting an angel from the devil. The only existence that can purify the angel. Natsuko has changed.

[First of Natsuko... Sou-chan it calls... へ……へ]

So, she has changed.
Hentai Movie Downloads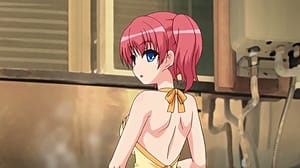 144.94 MB
Related Downloads