Enkou Shoujo Rikujoubu Yukki no Baai The Animation 01 (English Sub) | Download
円交少女 ~陸上部ゆっきーの場合~ THE ANIMATION
Romaji:
Enkou Shoujo Rikujoubu Yukki no Baai The Animation 01
Japanese:
円交少女 ~陸上部ゆっきーの場合~ THE ANIMATION
Release:
26.08.2016
Censored:
Yes
Subbed:
English
Rating:

Tags:
[Yukki, is it free now? It request, help me...?]
Yuuki who was the hope in the track-and-field club, participation to the national athletic meeting is refused due to injury. With Shibuya that comes to play for the diversion of mind, it rejoins to friend Mako in the middle school age. From Mako, though it is asked it wants you to cooperate to repay the credit sale of the host...?
Hentai Movie Downloads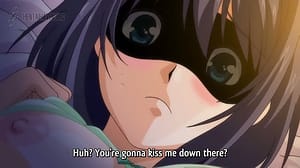 219.24 MB