Mankitsu Happening 03 (English Sub) | Download
漫喫ハプニング ラッキースケベ、危うし!!社長令嬢が差し出すのは捜査令状!? 編
Romaji:
Mankitsu Happening 03
Japanese:
漫喫ハプニング ラッキースケベ、危うし!!社長令嬢が差し出すのは捜査令状!? 編
Release:
31.07.2015
Censored:
Yes
Subbed:
English
Rating:

11.0

1

Tags:
Oyamada Keiichi who has by birth troubles through women. He did "the good thought" with woman of several hundred so far. The woman who is related with him very much, a chance happening comes in succession regardless of an intention each other, "Lucky pervert" develops.

A certain day, there was a woman of alone to look up at the building with the manga tea house. It is a beautiful woman manager miss Mido Sayaka that came to the inspection of an enemy.

Protagonist which saw Sayaka who walks while looking around inside of a store restlessly, she suspicious-looking is anxious. When watching it, Sayaka starts entering the backyard slowly. Protagonist run after Sayaka who escapes. Immediately Sayaka crashes into the cardboard group that piles up in the warehouse, promised "Lucky pervert" executes.
Hentai Movie Downloads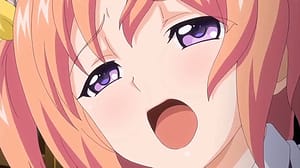 346.42 MB
Related Downloads