Genkaku Cool na Sensei ga Aheboteochi! 02 (English Sub) | Download
厳格クールな先生がアヘボテオチ! 下巻 絶頂漬けの10日間
Romaji:
Genkaku Cool na Sensei ga Aheboteochi! 02
Japanese:
厳格クールな先生がアヘボテオチ! 下巻 絶頂漬けの10日間
Release:
24.07.2015
Censored:
Yes
Subbed:
English
Rating:

Tags:
Souma and Hazuki is found having sex by Rinne. Though Souma explains that it treats the side effect of the supplement, Rinne doesn't accept it. Souma to Rinne to understand it, it throws down and it violates. The semen of Souma was an effect by destroying the reason of severe Rinne. Rinne circumstances though it was presumed, it did not try to change the idea of expeling two people from the school. Hazuki thought it is turning love inside out that Rinne gets a too cold attitude to Souma makes a certain proposal. When Souma can drop Rinne in ten days, this place was contents that want you to overlook it. Rinne denies the favor of Souma, though a foolish proposal tried to be refused, violating to Souma because it was photographed, to obtain it accepting. Thus ten days to drop Rinne raised the act.
Hentai Movie Downloads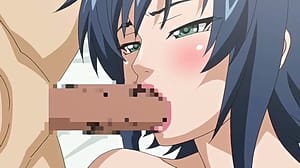 173.55 MB
Related Downloads