Kanojo wa Dare to demo Sex Suru. 01 (English Sub) | Download
OVA彼女は誰とでもセックスする。#1中出し優等生 櫻井恵梨香
Romaji:
Kanojo wa Dare to demo Sex Suru. 01
Japanese:
OVA彼女は誰とでもセックスする。#1中出し優等生 櫻井恵梨香
Release:
20.02.2015
Censored:
Yes
Subbed:
English
Rating:

8.9

1

Tags:
Erika who is puzzled over sudden confession from Kazuhiro. Erika says the answer after the teacher of the watchman returned, Kazuhiro is pushed into the shadow of the bookshelf. Afterwards wondered Kazuhiro saw there, it was a figure of Erika who is violated by gym teacher Genda.

When Genda who has finished taking out sperm in vagina of Erika leaves the place, erika tells Kazuhiro that she love sexual intercourse.
Hentai Movie Downloads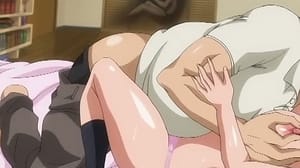 104.4 MB
Related Downloads