PeroPero Teacher 1-3 (English Sub) | Download
ぺろぺろ☆てぃーちゃー
Romaji:
PeroPero Teacher 1-3
Japanese:
ぺろぺろ☆てぃーちゃー
Release:
13.06.2014
Censored:
Yes
Subbed:
English
Rating:

7.8

4

Tags:
[Look only at me!]
To a no good older brother in childhood friend, active precocious for a moment girl Mirukii. She cannot put out feelings that Onii-chan is love to the surface, worry about days where spent.

Her such recent worry, with the small chest which does not grow up at all, rival of love(Huge breasts) having appeared.

Mirukii which gets impatient to let Onii-chan turn around somehow, the lewd book that Onii-chan has for the hand...!?
Hentai Movie Downloads
102.13 MB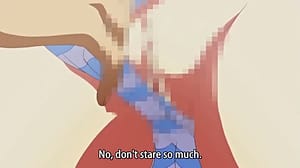 96.75 MB
96.04 MB