First Love 01 (English Sub) | Download
First Love 香澄
Romaji:
First Love 01
Japanese:
First Love 香澄
Release:
16.03.2012
Censored:
Yes
Subbed:
English
Rating:

Tags:
If you think...
It is emergency cancellation at the last moment in what I finally managed to reach until a date.
Word that it was a shame that I canceled the restaurant which I suppressed with much effort and said to Kasumi casually ――
[please, it become even a meal together]

The clothes are worn-out, and the hair is unkempt. Kasumi also there is a degree is not very exciting, However, It appeared in the place of meeting by the mistaken appearance.
Liquor keeps keeping reason about a rest carelessly for unplanned staying out.

She whom I embraced suddenly blushed and said while looking down.
[Onii-chans thing... Because it was love for a long time very much]

―― We started from there.
Hentai Movie Downloads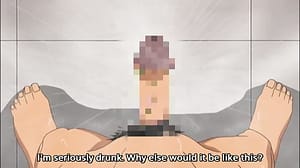 112.57 MB
Related Downloads