Nee Summer! 01 (English Sub) | Download
姉SUMMER!
Romaji:
Nee Summer! 01
Japanese:
姉SUMMER!
Release:
30.12.2011
Censored:
Yes
Subbed:
English
Rating:

8.9

1

Tags:
The elder sister to whom the head doesn go up is an alone here in Yuuta. A certain day, The photograph of a Yuuta love child who photographed is seen with the mobile telephone and it is found by the elder sister. While rebuking Yuutas untidy appearance, elder sister who stepping and kicks between groins by foot. However, the penis played with by the foot cannot act against the "natural phenomenon of the body" and grows with becoming swollen, elder sister who saw it proximity blushes.

Though it was elder sister who visited Yuutas origin by the teasing intention, Feelings gradually uplift and kiss Yuuta like power. Do catch of mans desire either fire when coming until here though it was dislike younger brother of the cousin for Yuuta, elder sister was thrown down as it is and it held out ones arm to a corpulent chest...

Hentai Movie Downloads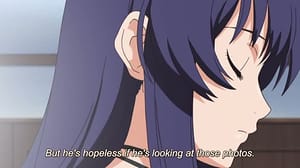 98.06 MB
Related Downloads