Aneki - My Sweet Elder Sister 03 (English Sub) | Download
あねき… MY SWEET ELDER SISTER THE ANIMATION senior.3「早紀先輩、ふたたび…」
Romaji:
Aneki - My Sweet Elder Sister 03
Japanese:
あねき… MY SWEET ELDER SISTER THE ANIMATION senior.3「早紀先輩、ふたたび…」
Release:
28.04.2011
Censored:
Yes
Subbed:
English
Rating:

8.9

1

Tags:
Senpai Saki, Again:
Inside in popular grove that not is, It filmed to the turned way. Senpai Saki starts the endure masturbation and is in Takumi that continues the utmost word blame. And it moves to the mens room in the park as it is urged by Senpai Saki...

My Slovenly Elder Sister:
All his classmates envy Misao: his big sister is their hot sensei! But at home she's a total slob while he does all the housework. Until she teases him a little too far...
Hentai Movie Downloads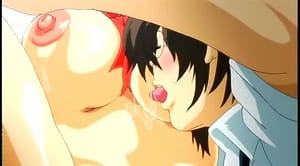 206.28 MB
Related Downloads