Stringendo - Angel-tachi no Private Lesson 08 (English Sub) | Download
ストリンジェンド~エンジェルたちのプライベートレッスン~MY BLOW JOBER ACT.8 | Stringendo The Angels` Private Lesson
Romaji:
Stringendo - Angel-tachi no Private Lesson 08
Japanese:
ストリンジェンド~エンジェルたちのプライベートレッスン~MY BLOW JOBER ACT.8
Synonyms:
Stringendo The Angels` Private Lesson
Release:
25.03.2011
Censored:
Yes
Subbed:
English
Rating:

7.8

4

Tags:
"To my vagina...... Venerable Masters semen please......"

The 8th version of world party Yuuki original work [ (stringendo)] OVA appears!
Inside in elevator that breaks down and stopped, Shibuya serves to Tanabe...!?
Hentai Movie Downloads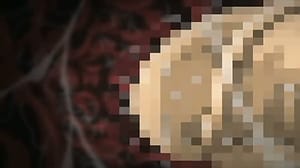 165.36 MB
More Related
Related Downloads