Night Tail 01 (English Sub) | Download
ナイトテール 第一話 私は夢魔を倒すもの、ナイトテール!
Romaji:
Night Tail 01
Japanese:
ナイトテール 第一話 私は夢魔を倒すもの、ナイトテール!
Release:
29.09.2023
Censored:
Yes
Subbed:
English
Rating:

9.3

3

Tags:
Yoru and Asahi are good friends and sisters who run a coffee shop.
Together with Shiro, a helper, and Kohei, a part-time worker, the four girls were spending a peaceful and tranquil life together.
But it is temporary.
During the night when everyone was asleep, the sisters had another job to do.
"I want you to sleep with me tonight."
The night work is to exterminate dream demons that have possessed people.
Its name is Night Tail!
However, she is a young maiden at night.
She even does some naughty things in her dreams!
Licking a strange uncle's cock and experiencing it for the first time!
No one should know about this embarrassing dream!
You want to know what it's like to work "at night?"
A beautiful lady transforms into an erotic costume and exterminates a dream demon in a dream, which is a little bit naughty work, of course!
Hentai Movie Downloads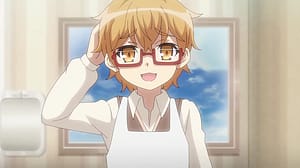 181.68 MB