Kunoichi Ryoujokuden Ajisai 02 (English Sub) | Download
くノ一○○伝 紫陽花 第二話 悪徳商人、越後屋 白濁に咲くは悪の華
Romaji:
Kunoichi Ryoujokuden Ajisai 02
Japanese:
くノ一○○伝 紫陽花 第二話 悪徳商人、越後屋 白濁に咲くは悪の華
Release:
29.09.2023
Censored:
Yes
Subbed:
English
Rating:

Tags:
The kunoichi, Shiyohana, succeeded in capturing Gamo, an underling who had kidnapped a village girl.
But it turned out that someone behind Gamo's back had instructed him to kidnap her.
His name is Echigoya, a corrupt merchant.
After infiltrating the mansion, Shiyohana disguises herself as a maid and confines her target.
It seemed as if she had trapped Echigoya with her skills using her superb female body... but her opponent was one step ahead of her.
The obscene restraints, the aphrodisiacs and the unexpected torture from Echigoya caused Shiyohana to let go of the reins of her rationality.
And what was the end of her journey...
"What happened to ...... Shiyohana-senpai?"
A kunoichi who has fallen into lust writhes mysteriously.
The female dog, breathing hot breath, disappear into the whiteness dyed with mother's milk and semen.
Hentai Movie Downloads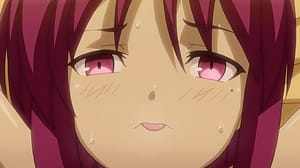 191.96 MB
Related Downloads