Tsuma ni Damatte Sokubaikai ni Ikun ja Nakatta 01 (English Sub) | Download
OVA 妻に黙って即売会に行くんじゃなかった #1
Romaji:
Tsuma ni Damatte Sokubaikai ni Ikun ja Nakatta 01
Japanese:
OVA 妻に黙って即売会に行くんじゃなかった #1
Release:
06.10.2023
Censored:
Yes
Subbed:
English
Rating:

4.0

1

Tags:
My husband always goes on business trips during the Obon and year-end holidays.
When his wife, Yumiko, was feeling lonely and sexually aroused, she found a perverted doujinshis in his room while he was on a business trip.
She is masturbating and imagining having intense sex with her husband, just like the ones in the doujinshi, when the next-door neighbor, a guy who is a charlatan, appears...?
Unable to resist the young man's intense sex, Yumiko is drowned in her own lust..!
Hentai Movie Downloads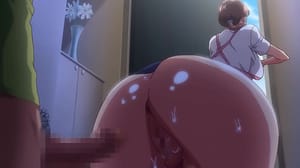 190.29 MB
Related Downloads