Hayakawa-kuns Unhappy and Happy Day The Motion Anime 02 | Download
早川君の不幸で幸せな一日 The Motion Anime 後編
Romaji:
Hayakawa-kuns Unhappy and Happy Day The Motion Anime 02
Japanese:
早川君の不幸で幸せな一日 The Motion Anime 後編
Release:
25.08.2023
Censored:
Yes
Subbed:
No
Rating:

Tags:
All the women I meet want my ○○○...! ?

One day, in a dream, the goddess said,
"You are going to have an unhappy and very happy day today"
True to those words, my day, Takumi Hayakawa, turned out to be an unbelievable one...!
Hentai Movie Downloads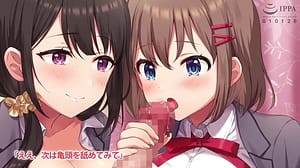 537.37 MB