So low 01 | Download
so_low ~双子姉妹の蔑み~
Romaji:
So low 01
Japanese:
so_low ~双子姉妹の蔑み~
Release:
28.07.2023
Censored:
Yes
Subbed:
No
Rating:

Tags:
I definitely don't need it.
We can just do it again like the last time...
The two whispering are twin sisters Mitsuki and Kasumi.
In the living room, twin's mom, Chihiro, is in a meeting with there tutor, Kodai.
Two people who have been toying with and kicking out a tutor who has been taking over for them every time they are depressed.
They are twin sisters: Kasumi, a beautiful and innocent girl with excellent grades who can also bewitch men, and Mitsuki, a brainy and silly sister who is full of energy and vigor...
Meanwhile, a newly assigned tutor, Kodai Fujigaoka, is a specialist in making sure that the twin beauties are turned into continuing members during the trial period, and he is determined to make sure that the twin beauties are turned this time, too...
If you don't want to be wrapped up in roses, just turn it down.
Kasumi and Mitsuki plan to get rid of Kodai, but he falls for the beautiful girl's trap and is on the verge of being fired...
Kasumi and Mitsuki are sassy little devilish beauties.
With the pride that he has built up over the years by always corrupting people, Kodai decides to corrupt both of them by any means necessary...
Hentai Movie Downloads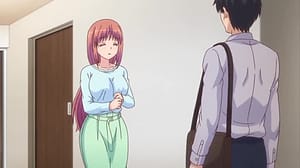 127.78 MB