Kimi wa Yasashiku Netorareru The Animation 04 (English Sub) | Download
キミはやさしく寝取られる THE ANIMATION 第4巻
Romaji:
Kimi wa Yasashiku Netorareru The Animation 04
Japanese:
キミはやさしく寝取られる THE ANIMATION 第4巻
Release:
30.06.2023
Censored:
Yes
Subbed:
English
Rating:

9.1

11

Tags:
They passed the school of their choice and became university students.
Although the days when they cannot see each other continue since their new lives have begun, Warmata is relieved by the pendant he sees around Rio's neck through occasional video dates.
Meanwhile, a video posted on a website.
Rumors were circulating among his classmates about a video of a woman named Rio being filmed on a sex tape.
"You're Inami-san, aren't you?"
"It's definitely Rio Inami, right?"
The viewers are excited to see the disturbed appearance in the video.
As Rio's contributions continue, she gradually becomes unable to hide her excitement, even though she hates it and finally takes off her mask and straddles Kaito with the camera herself...
Hentai Movie Downloads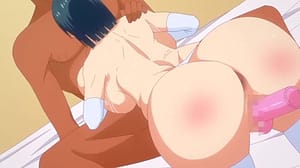 172.32 MB
Related Downloads