Renseijutsushi Colette no H na Sakusei Monogatari 04 (English Sub) | Download
錬精術士コレットのHな搾精物語 第四話 お転婆男の娘クリス! 可愛い顔したヤリ○ン美○年!
Romaji:
Renseijutsushi Colette no H na Sakusei Monogatari 04
Japanese:
錬精術士コレットのHな搾精物語 第四話 お転婆男の娘クリス! 可愛い顔したヤリ○ン美○年!
Release:
30.06.2023
Censored:
Yes
Subbed:
English
Rating:

10.0

2

Tags:
Colette, an alchemist, heads to the guild to accept a quest today.
But then, someone stands in front of her with a high smile on her face!
The girl, who calls herself Emilia, a genius magician, persistently follows Colette in an attempt to recruit her into the party.
Then, Chris, a dainty and beautiful woman, appeared!
She sent the persistent Emilia away for Colette.
But she also had something to do with Colette...
If you like, why don't we do something naughty together?
What a surprise, Chris, who we thought was a girl, turned out to be a boy!
Will Chris's feelings reach Colette?
The sex-loving otokonoko seduce the heroines.
A big-breasted alchemist and a self-proclaimed genius magician young lady are approached by the venomous fangs of a otokonoko.
Could this otokonoko be more troublesome than a giant monster?
Hentai Movie Downloads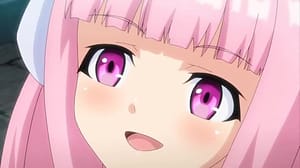 185.15 MB
Related Downloads