Toshoshitsu no Kanojo Seiso na Kimi ga Ochiru made - The Animation 05 (English Sub) | Download
図書室ノ彼女 THE ANIMATION 第5巻 ~女教師ガ堕チルマデ(前編)~
Romaji:
Toshoshitsu no Kanojo Seiso na Kimi ga Ochiru made - The Animation 05
Japanese:
図書室ノ彼女 THE ANIMATION 第5巻 ~女教師ガ堕チルマデ(前編)~
Release:
30.06.2023
Censored:
Yes
Subbed:
English
Rating:

9.4

61

Tags:
Ayako Takamine, a beautiful female teacher who struggles every day to save Yukiha Serizawa and Yuki Aida, who have stopped coming to school.
While her worries are growing without any progress, her own mobile phone vibrates.
"Yo, it's been a while, Sensei."
Ayako, who thought the owner of the voice was a dull janitor.
He is with Yukiha, who should not be attending school, so he invites her to come to his house.
While harboring her suspicions Ayako Takamine is shaken by her righteousness to save her students as her teacher.
Waiting for Ayako Takamine, who accepts the invitation, is the merciless rape.
Will she be able to save Yukiha without falling?
Hentai Movie Downloads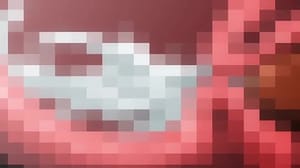 203.21 MB
More Related
Related Downloads