Kimi wa Yasashiku Netorareru The Animation 03 (English Sub) | Download
キミはやさしく寝取られる THE ANIMATION 第3巻
Romaji:
Kimi wa Yasashiku Netorareru The Animation 03
Japanese:
キミはやさしく寝取られる THE ANIMATION 第3巻
Release:
26.05.2023
Censored:
Yes
Subbed:
English
Rating:

Tags:
I don't know what Rio wants...
This is the first Christmas since we started dating.
While Onta consults with others about what gift to give to Rio, Rio on the other hand, goes to Kaito's house again.
What she really wants is not a Christmas present from Onta, but from Kaito...
While the two are having sex without a rubber, Rio is dressed in a revealing outfit when she suddenly receives a phone call from Onta, which she answers unexpectedly...!
Hentai Movie Downloads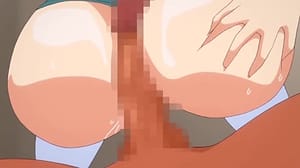 193.81 MB
Related Downloads