Koumi to Shu 7 de Umeru Mesutachi 02 (English Sub) | Download
子産み島 ~週7で産めるメスたち~ #2
Romaji:
Koumi to Shu 7 de Umeru Mesutachi 02
Japanese:
子産み島 ~週7で産めるメスたち~ #2
Release:
17.05.2023
Censored:
Yes
Subbed:
English
Rating:

10.0

1

Tags:
An island chief I knew asked me to impregnate all the women on the island as an outside gene,
Seiichi is transferred to a remote island called Ushibi Island, also known as "Childbirth Island.
He successfully impregnated Konomi and fulfilled his duties as a male.
She asked me to impregnate her second child right now,
If you say such a thing in front of such an erotic body...!

And not only with Konomi, but also with her mother Kaori and her sister Noria..!
All for the prosperity of the island!

By island customs dedicated to her role as a female,
Women who want to satisfy men's instincts, who from the bottom of their hearts have the idea of male supremacy.
Women who feel the supreme pleasure in pleasing men and giving birth to children.
What will happen when Seiichi appears?
Hentai Movie Downloads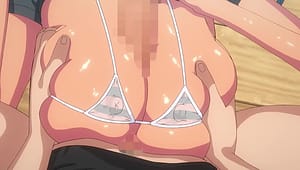 182.12 MB
Related Downloads