A serious swimming club member has fallen for his advisor teacher 01 | Download
真面目な水泳部員が顧問の先生にメス堕ちしちゃいました。 The Motion Anime
Romaji:
A serious swimming club member has fallen for his advisor teacher 01
Japanese:
真面目な水泳部員が顧問の先生にメス堕ちしちゃいました。 The Motion Anime
Release:
19.05.2023
Censored:
Yes
Subbed:
No
Rating:

Tags:
The last competition of the x school where the recommendation for higher education is decided.
Kasumi has worked harder than anyone else in training for this day.

Trust your advisor...

The results were not good, and her last competition ended in a disappointing way.
Not knowing that it was actually a setup...

Then, the teacher made an unexpected proposal...!
Hentai Movie Downloads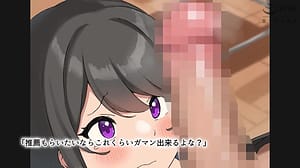 173.02 MB