Hajimete no Hitozuma 05 (English Sub) | Download
初めてのヒトヅマ 第5話 J系ママの試験対策
Romaji:
Hajimete no Hitozuma 05
Japanese:
初めてのヒトヅマ 第5話 J系ママの試験対策
Release:
03.05.2023
Censored:
Yes
Subbed:
English
Rating:

7.0

3

Tags:
One week before the final exam, Fujimaki was bored.
It was because she had gone to a test study camp with her club members.
When he was about to leave alone, he happened to run into Satomi Kawai.
Satomi and I are friends who had sex while I was discussing my relationship with her.
Satomi, about to get a red mark on a test, invites Fujimaki to her house to help her study.
However, Satomi, who is a sex-lover from the bottom of her heart, spends more time on sex activities than studying.
The next day, he would talk to her mother until Satomi returned from her part-time job.
Her mother was very similar to Satomi in her physical closeness and excessive skinship.
Fujimaki was excited by her mother, who was in close contact with him and had a good style.
She then seduces him by showing her breasts as a thank you for teaching her daughter how to study.
Hentai Movie Downloads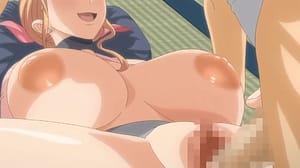 202.16 MB