Soshite Watashi wa Sensei ni 04 (English Sub) | Download
そしてわたしはセンセイに…… ~ナマイキ姉妹躾け丼~
Romaji:
Soshite Watashi wa Sensei ni 04
Japanese:
そしてわたしはセンセイに…… ~ナマイキ姉妹躾け丼~
Release:
28.04.2023
Censored:
Yes
Subbed:
English
Rating:

10.0

1

Tags:
It's been a long time, sensei.
Nao was enjoying being shut-in in the shadow of her doting younger sister, but when she heard her sister's obscene gasps leaking out of the door, she found her way to Giri Papa...
The person I once studied with for a moment, we hit it off as mutual admiration, but it was fleeting and gone...
I am disappointed in you, and I will not let you touch my sister from now on!
She was a NEET sister trying to protect her sister, but she was just a little prey to Giri Papa...
The fact that the hated teacher had not only made a mother-daughter bowl, but also a sisters bowl, was a real shock for the naughty gals!
Hentai Movie Downloads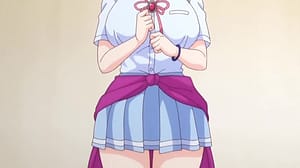 219.31 MB
Related Downloads