Sakusei Byoutou The Animation 05 (English Sub) | Download
搾精病棟 THE ANIMATION 第5巻 ~モチヅキ編~
Romaji:
Sakusei Byoutou The Animation 05
Japanese:
搾精病棟 THE ANIMATION 第5巻 ~モチヅキ編~
Release:
28.04.2023
Censored:
Yes
Subbed:
English
Rating:

10.0

1

Tags:
Yamada runs around the hospital ward at night.
When the bureaucratic nurse Numajiri catches Yamada's eye, she is about to accuse the head nurse of her insidious and extremely exploitative bullying.
Yamada tries to ask Motizuki at the nurses station where the head nurse's office is, but Numajiri catches him there.
After taking Yamada and Motizuki out to the fire escape, Numajiri ordered the timid Motizuki to have Yamada's semen treatment.
Shy but lewd and perverted, Motizuki climaxes with spraying a lot of love juice as she swallows down a massive ejaculation from fellatio.
Numajiri then forces the virgin Motizuki to have sex with Yamada.
Next, let's put our dicks in your virgin pussy, Motizuki!
Hentai Movie Downloads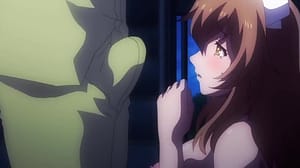 134.5 MB
Related Downloads