Sakusei Byoutou The Animation 04 (English Sub) | Download
搾精病棟 THE ANIMATION 第4巻 ~ヒラマツ編~
Romaji:
Sakusei Byoutou The Animation 04
Japanese:
搾精病棟 THE ANIMATION 第4巻 ~ヒラマツ編~
Release:
28.04.2023
Censored:
Yes
Subbed:
English
Rating:

Tags:
Yamada continues to live in a nightmarish milking hospital.
This time, Hiramatsu, the "super lethargic nurse," is in charge of squeezing.
Hiramatsu, who is completely unmotivated and uninterested in Yamada, naturally tries to treat Yamada in an appropriate manner.
Hiramatsu randomly presses his crotch against it and continues to fiddle with his phone while shaking her hips.
He leaves his underwear without processing the sperm after the procedure and brings sweets and magazines on Yamada's bed.
He does not look at Yamada and tries to give him a proper foot job.
Yamada is angered by Hiramatsu's attitude, but he has to deal with the sperm that keeps piling up.
Hiramatsu finally started sleeping on Yamada's bed.
Told that he can use her body as he pleases, Yamada uses Hiramatsu's big tits and pussy to...!
Next time when she is sleeping, just be reasonable...do whatever you want.
Hentai Movie Downloads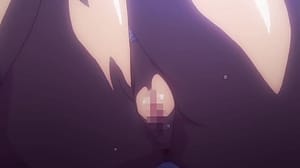 141.27 MB
Related Downloads