Renseijutsushi Colette no H na Sakusei Monogatari 03 (English Sub) | Download
錬精術士コレットのHな搾精物語 第三話 女傭兵レベッカ! 姉御な獣人の純愛物語
Romaji:
Renseijutsushi Colette no H na Sakusei Monogatari 03
Japanese:
錬精術士コレットのHな搾精物語 第三話 女傭兵レベッカ! 姉御な獣人の純愛物語
Release:
28.04.2023
Censored:
Yes
Subbed:
English
Rating:

6.3

3

Tags:
Colette, the alchemist who successfully defeated the prairie ogre.
And the next quest she received was a ... what a pity, a quest to collect from insects, which she is not very good at!
Then Rebecca, a dignified beastly female mercenary, appeared in front of Colette.
Look, if you want to keep this job, you're going to have to get over this bug!"
They headed out on their quest, but were in big trouble when another powerful demon appeared!
They would be embarrassed when only their clothes were dissolved by the mucus of the giant insect!
Colette and Rebecca managed to withdraw.
They met Garou, a beastly hunter.
As soon as she was in front, Rebecca changed her attitude and...?
A motivated beastman female mercenary pushes down a muscular, reserved beastman hunter!
In the bestial world, sex is based on live sex, Nakadashi and unlimited hands-on time.
Hentai Movie Downloads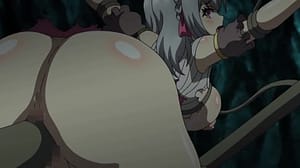 200.76 MB
Related Downloads