Kokuhaku 01 (English Sub) | Download
告白…… ~虐めナマイキドジギャルの裏側~
Romaji:
Kokuhaku 01
Japanese:
告白…… ~虐めナマイキドジギャルの裏側~
Release:
28.04.2023
Censored:
Yes
Subbed:
English
Rating:

10.0

2

Tags:
Kasuga... What are you doing?
Hinano was persistently stingy with the cool beautiful girl sitting in front of her...
During class, Yua shows up at the podium in full view of her panties without noticing that her skirt was pinned down.
Yua being thumped into her chair.
Even if you ignore her relentlessly attacking, if you get fed up with it, you'll slap her with fist resistance.
Her best friend, Rio, is poking her head in order to warn her of her outbursts.
Hinano who is not so tight, has a secret...
Come on, come on ... pervert!
While looking down from her window at her returning home, Rio presses his face against her well-rounded hips and rubs it.
She desperately endured the pervert's hand...
Hentai Movie Downloads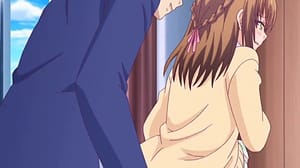 238.91 MB
Related Downloads