Love Trouble After Story | Download
ラブトラ!after story The Motion Anime
Romaji:
Love Trouble After Story
Japanese:
ラブトラ!after story The Motion Anime
Release:
21.04.2023
Censored:
Yes
Subbed:
No
Rating:

10.0

1

Tags:
Yusuke is going out with two classmates, Yuuri and Mana.
The two secretly made a duplicate key to Yusukes room, the three of them began spending time together after school.

At first, the rule was that we would take turns having sex with Yusuke,
In the end, it was all a bit of a hiccup and the three of us ended up having sex together!

The lovey-dovey days of the three of them continue...!
Hentai Movie Downloads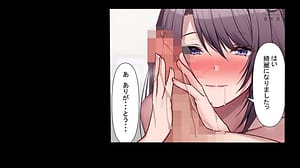 253.7 MB