Hey if you really want to date me try peeing here | Download
ほ、ほんとに私と付き合いたかったらここでおしっこしてみてよ… The Motion Anime
Romaji:
Hey if you really want to date me try peeing here
Japanese:
ほ、ほんとに私と付き合いたかったらここでおしっこしてみてよ… The Motion Anime
Release:
31.03.2023
Censored:
Yes
Subbed:
No
Rating:

Tags:
"If I dont confess to you by the end of today, summer vacation starts tomorrow and we wont be able to see each other..."
The day before summer vacation, Yui Himeno waits for an opportunity to confess to the main character.

However, when she was about to confess her love, she was suddenly confessed by the main character.
A surprise confession.

Confused, HIMENO unintentionally turns to the protagonist to see if his feelings are genuine.
I demand pee (peeing)...!

"Hey, if you really want to date me, pee here..."

However, the main character who received her remark, "I want you to pee on me (mark)"...! ?
A love story of an innocent couple that begins with peeing.
Hentai Movie Downloads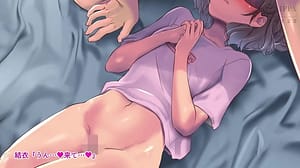 318.37 MB