Otogibanashi no Onigokko 02 (English Sub) | Download
おとぎばなしの鬼ごっこ 第二話 アリスの壊れた世界
Romaji:
Otogibanashi no Onigokko 02
Japanese:
おとぎばなしの鬼ごっこ 第二話 アリスの壊れた世界
Release:
31.03.2023
Censored:
Yes
Subbed:
English
Rating:

Tags:
It is a story we all know.
Alice wanders into a mysterious world where animals speak their own language.
Despite being pranked by a giant caterpillar and attacked by a pig, Alice somehow manages to walk back to where she came from.
We have no choice let's go to the castle.
Alice is still oblivious.
That animals attack her, that she makes love to a clever gryphon, that the gentle king looks at her only in a disgusting way, all for her own reasons.
Who is really the crazy one?
This is a story we all know.
But only you know how it ends...
One day, a beautiful woman chased after a white rabbit and fell down a hole that led her to a dirty, slutty country.
Hentai Movie Downloads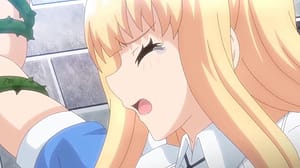 93.43 MB
Related Downloads