Bonyuu-chan wa Dashitai 03 (English Sub) | Download
母乳ちゃんは射したい。#3
Romaji:
Bonyuu-chan wa Dashitai 03
Japanese:
母乳ちゃんは射したい。#3
Release:
07.04.2023
Censored:
Yes
Subbed:
English
Rating:

Tags:
Instead of protecting the secret of Tomomi-senpai, also known as Breast Milk-chan, a naughty love triangle with her younger sister has begun!
A 3P tit-fucking with sensitive pair of mother milk nipples and sunken nipples that unintentionally cum all over!
To save my cute little caved-in sister who is in heat...
To shoot mother's milk out of senpai's tits, which are now puffy with mother's milk...
The 3rd threesome mother milk sex with a cock to help others!
Hentai Movie Downloads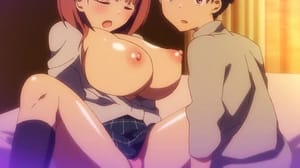 181.11 MB
Related Downloads