Mama Katsu Midareru Mama-tachi no Himitsu 02 (English Sub) | Download
ママ喝っ ~求め溢れるゴゴ母娘~
Romaji:
Mama Katsu Midareru Mama-tachi no Himitsu 02
Japanese:
ママ喝っ ~求め溢れるゴゴ母娘~
Release:
31.03.2023
Censored:
Yes
Subbed:
English
Rating:

6.8

6

Tags:
Teacher... and then...
Yoshiya who is a tutor, is in the middle of fucking Kako, a female student who is begging with wet eyes...
The slutty voice and violently thrust reaches the ear of Mama Fumika, who is outside the door with tea cakes in her hand shaking with her wet crotch...
Are you not too rough with her?
Fumika mama showing her sultry cuteness while spreading her wet crotch at the sound of her daughter's slutty voice.
On the landing of the emergency stairs, she boldly rolls up her skirt, holds it up and thrust...
Fumika who has a husband and a daughter, is drowning in the pleasure of being desired as a woman.
In order to steal her beloved older sister, Kyoko, steadily corrupts her mom's friend to fill the outer moat...
Hentai Movie Downloads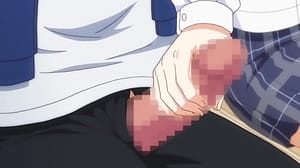 142.53 MB
Related Downloads