My Sister-in-law | Download
うちの義妹が。 The Motion Anime
Romaji:
My Sister-in-law
Japanese:
うちの義妹が。 The Motion Anime
Release:
28.01.2022
Censored:
Yes
Subbed:
No
Rating:

Tags:
An older brother with no blood ties, who was suddenly made when his parents remarried―

It seems like things aren't going well with his girlfriend lately, so he's a bit depressed.

I think I have a much better body than that woman,
I'll let you do a lot of things like sex, and I won't get angry no matter what you do...

――My boobs, men really look at them, you know?
――Is it okay to like those boobs too?

Onii-chan is serious, so I don't think he would have the courage to do that...
But, next time, your mother and father will go on a trip for a week, right?

I'm ashamed of myself, but I thought this was my last chance,
I'll tempt you with all my heart, so you should be prepared...
Hentai Movie Downloads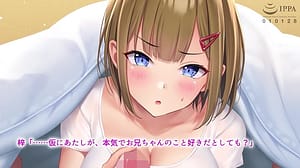 273.2 MB