Welcome to the Mom and Daughter Milk Cafe | Download
ようこそ母娘丼ミルクカフェへ も~ションコミック版
Romaji:
Welcome to the Mom and Daughter Milk Cafe
Japanese:
ようこそ母娘丼ミルクカフェへ も~ションコミック版
Release:
07.10.2021
Censored:
Yes
Subbed:
No
Rating:

10.0

1

Tags:
Everyone's new favorite profession is "Holstein", a job that lets women serve up fresh breast milk to customers.
My sister decides to start training to become a Holstein, and gets some help from our Holstein mother!
Naturally, sharing my dick milk is part of the training process too!
Hentai Movie Downloads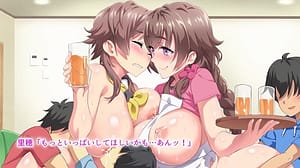 461.6 MB