Midsummer Transfer Student | Download
真夏の転校生 The Motion Anime
Romaji:
Midsummer Transfer Student
Japanese:
真夏の転校生 The Motion Anime
Release:
30.09.2022
Censored:
Yes
Subbed:
No
Rating:

Tags:
The transfer student, who came to a small remote island in the countryside, was a breathtakingly beautiful girl.
She is a solitary, beautiful girl who doesn't take kindly to people around her, no matter how much they try to talk to her.
However, the beautiful girl goes into hiding and has sex all over the island with some adults.

Takuya, a classmate, happened to witness the scene.
Envy, anger, jealousy... I was driven by various emotions to persuade her to stop such things.

But on the contrary, she seduced me and...

Despite the fact that Takuya has a lover he loves.
The new student, who he had secretly wanked over and over again, was so attractive that he became entangled with him...
Hentai Movie Downloads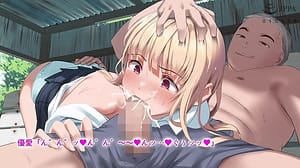 291.86 MB