A Certain Adventurers Partys Report of Annihilation Case 1 | Download
とある冒険者(パーティ)の全滅レポート case.1 オークに恋人姉妹を●された魔法使い The Motion Anime
Romaji:
A Certain Adventurers Partys Report of Annihilation Case 1
Japanese:
とある冒険者(パーティ)の全滅レポート case.1 オークに恋人姉妹を●された魔法使い The Motion Anime
Release:
10.03.2023
Censored:
Yes
Subbed:
No
Rating:

10.0

1

Tags:
This is a report of an adventurer whose lover and sister were all trampled in front of him, reporting how his party was wiped out.
The contents of what he said, who was overlooked by the orcs and returned to the guild, was too terrible...

Leon, the main character who is a magician of a certain adventurer party.
He, along with his lover Agnès, a monk of the same party, and his sister Noel, a warrior,
He was on his way to hunt orcs.

The request was supposed to be simple--but, surrounded by multiple orcs, the group finds themselves in a pinch.
On the contrary, for some reason, Leons magic does not work, and Noel, who has offered a decoy, falls into the hands of the orcs.
Agnès, a monk, struggles to protect Leon, but...

In front of Leon, who was helplessly captured by the orcs, the lover and sister were all trampled...!!
Hentai Movie Downloads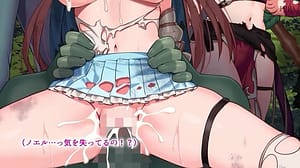 629.38 MB