A Swimming Instructor Who Was Worried About Her Colossal Tits Was Too Erotic | Download
爆乳が悩みの水泳インストラクターお姉さんがエロすぎるから生ハメ中出ししたら○○○中毒になった The Motion Anime
Romaji:
A Swimming Instructor Who Was Worried About Her Colossal Tits Was Too Erotic
Japanese:
爆乳が悩みの水泳インストラクターお姉さんがエロすぎるから生ハメ中出ししたら○○○中毒になった The Motion Anime
Release:
28.10.2022
Censored:
Yes
Subbed:
No
Rating:

Tags:
Someday I'm going to cum inside of you while holding your big tits!"
It's been 30 years since I had that dream when I was a child.
I got caught up in the metabolic syndrome checkup, and I'm trying to make my dream come true (though I've given up).
I could go to swimming school.
      
What, I'm looking at the busty chick I had in mind, and she's my instructor!
Ohhhhhh, I wonder if those big tits are going to hit my elbow as I'm being instructed...
I don't want to live my life with such faint hopes and missed opportunities anymore.
I'm definitely going to squeeze those big tits in the flesh, or at least see the nipples.

"This is ..., this is ..., wait a minute ..., Iwai-san ...!"

I'm sorry, but the Sensei's body was so erotic that it gave me an erection.
Would you please pull it out, since the Sensei gave me an erection?
Hentai Movie Downloads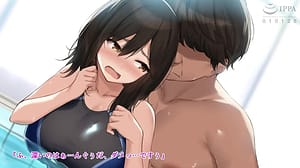 441.88 MB