My favorite teacher is gone | Download
僕の好きな先生はもういない The Motion Anime
Romaji:
My favorite teacher is gone
Japanese:
僕の好きな先生はもういない The Motion Anime
Release:
28.10.2022
Censored:
Yes
Subbed:
No
Rating:

Tags:
My favorite teacher has changed since I met my stepfather.

My stepfather Saji, my mother's second marriage.
One day, the mother disappeared with her lover, leaving Saji and the main character Yoshihito behind.

In shock at being abandoned by his mother, Saji quits his job and reluctantly moves to his hometown in the countryside with Yoshihito.
The lives of Saji and Yoshihito, who are not related by blood, naturally do not go well, and their relationship gradually becomes a tenuous one.

Yoshihito, who goes to a local school, is isolated in class because he does not know anyone and gradually becomes depressed.

When his homeroom teacher, Harumi, learns of Yoshihito's situation, she is concerned for his safety.
She makes a home visit to mend the relationship between the stepfather and Yoshihito, but...
Hentai Movie Downloads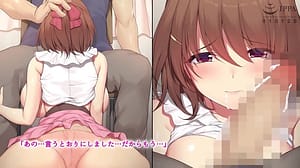 487.17 MB