Sister x Me x Sister Sandwich - Im sandwiched between sisters who like me too much | Download
姉×僕×姉サンドイッチ -僕を好き過ぎる姉達にはさまれて- The Motion Anime
Romaji:
Sister x Me x Sister Sandwich - Im sandwiched between sisters who like me too much
Japanese:
姉×僕×姉サンドイッチ -僕を好き過ぎる姉達にはさまれて- The Motion Anime
Release:
25.03.2022
Censored:
Yes
Subbed:
No
Rating:

5.5

2

Tags:
This is a story about two sisters and their decision to live together in the name of a study camp.

In the summer of his third year of school, the main character Haruhiro is disappointed with the results of a mock exam that will determine the university of his choice.

Just as I was thinking, "This can't go on like this...!", I received a phone call from Aki, my sister who lives far away from me.
"Haruki-kun, how are you getting on with your exam studies?"
When I honestly tell Aki the results of the mock exam, she says, "Then let's have a study camp at my place."

My sister, who has always been smart and good at teaching, must be able to help me learn.

Haruhiro, thinking of this, took advantage of his summer vacation to go to Aki's place.
There, his other sister, Ritsuka, the eldest daughter who has just been dumped by her boyfriend, has moved in...
Hentai Movie Downloads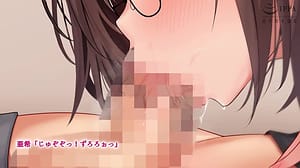 424.95 MB