Big Dick Bro Gets Lovey With His Cheeky and Masochistic Little Sister | Download
巨根の兄、生意気でドMな妹とイチャイチャする モーションコミック版
Romaji:
Big Dick Bro Gets Lovey With His Cheeky and Masochistic Little Sister
Japanese:
巨根の兄、生意気でドMな妹とイチャイチャする モーションコミック版
Release:
11.11.2021
Censored:
Yes
Subbed:
No
Rating:

10.0

1

Tags:
My cheeky little sister Rina comes to stay with me while she attends some cosplay event.
Despite our familial bond, she's exceedingly brazen about changing in front of me,
and asking "if I enjoy the view".
Come to think of it, her tits are much larger than the last time I saw them...

"Wait, are you horny for me?"
"Pft, as if!"
My half-hearted retort didn't fool her a little, and she asks we make a certain wager...
Hentai Movie Downloads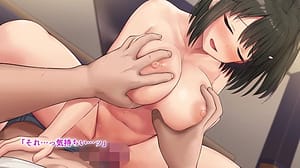 419.5 MB