Summer vacation with my sister-in-law | Download
義妹とぼくの夏休み~田舎暮らしの性に無頓着な義妹とヤりまくりの日々~ モーションコミック版
Romaji:
Summer vacation with my sister-in-law
Japanese:
義妹とぼくの夏休み~田舎暮らしの性に無頓着な義妹とヤりまくりの日々~ モーションコミック版
Release:
14.04.2022
Censored:
Yes
Subbed:
No
Rating:

Tags:
A very hot summer in the third year of working life.
"I" took a long vacation for the first time in several years and came back to my parents house.
Calm and nostalgic days in the countryside full of nature.
It was supposed to be a momentary respite, forgetting the busy life in the city.

The change in my sister-in-law, Kaho, who I met for the first time in several years, leaves me confused.
Kaho, who has grown into a splendidly erotic body, including her breasts, buttocks, and hips, is completely ignorant and indifferent to sexual matters, probably because she was raised in the countryside.
She doesn't mind at all if he can see panties and boobs.
Thanks to that, every day I'm at a loss where to focus my eyes...
On the contrary, she invites me with an innocent smile, "Onii-chan, do you want to take a bath together?"

I'm horny about my naked sister-in-law who has a very naughty body and I put out my hand.
I wondered if she hated me...
Kaho, who loves me, not only does not resist, but she gradually wakes up to sexual pleasure...
Hentai Movie Downloads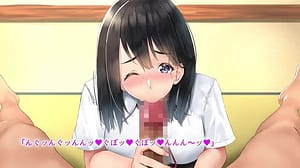 314.79 MB