Class de Otoko wa Boku Hitori 01 (English Sub) | Download
OVA クラスで男は僕一人! #1
Romaji:
Class de Otoko wa Boku Hitori 01
Japanese:
OVA クラスで男は僕一人! #1
Release:
03.03.2023
Censored:
Yes
Subbed:
English
Rating:

10.0

2

Tags:
Machida transferred a month ago for his parents reasons to a school that was an all-girls school until last year.
While anxiously commuting to school with girls all around him, he becomes the target of Rio, a pure-hearted blonde white gal and Mao a carnal bitchy brown gal, in his class.
Shivering with the first pleasure of having breasts pressed against his chest and his crotch caressed by the top of his pants, Machida is brought into an unoccupied infirmary in a flowing act of caring, and he is in a virgin's big trouble!
Hentai Movie Downloads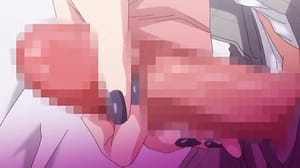 207.32 MB